1
« on: October 26, 2012, 12:40:43 PM »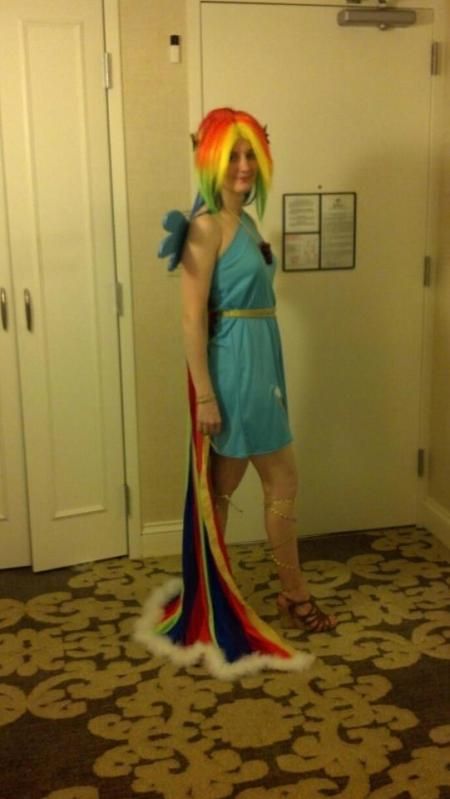 ~Alyssa R.
~Rainbow Dash, Galloping Gala Dress
~Aside from the wig, cutie mark patch and shoes everything was made by hand. The wings were cut out from foamcore, the dress was patterned and stitched together by my aunt and I, the cape was cut and stitched color by color and the fluff was stitched on after. The grape necklace was glued together and the cutie mark stitched on, the gold head piece was glued together bit by bit.
~Call or FB me, Riz knows both.
I wish I had a better picture but none have surfaced. if one shows up before the deadline I will replace it.